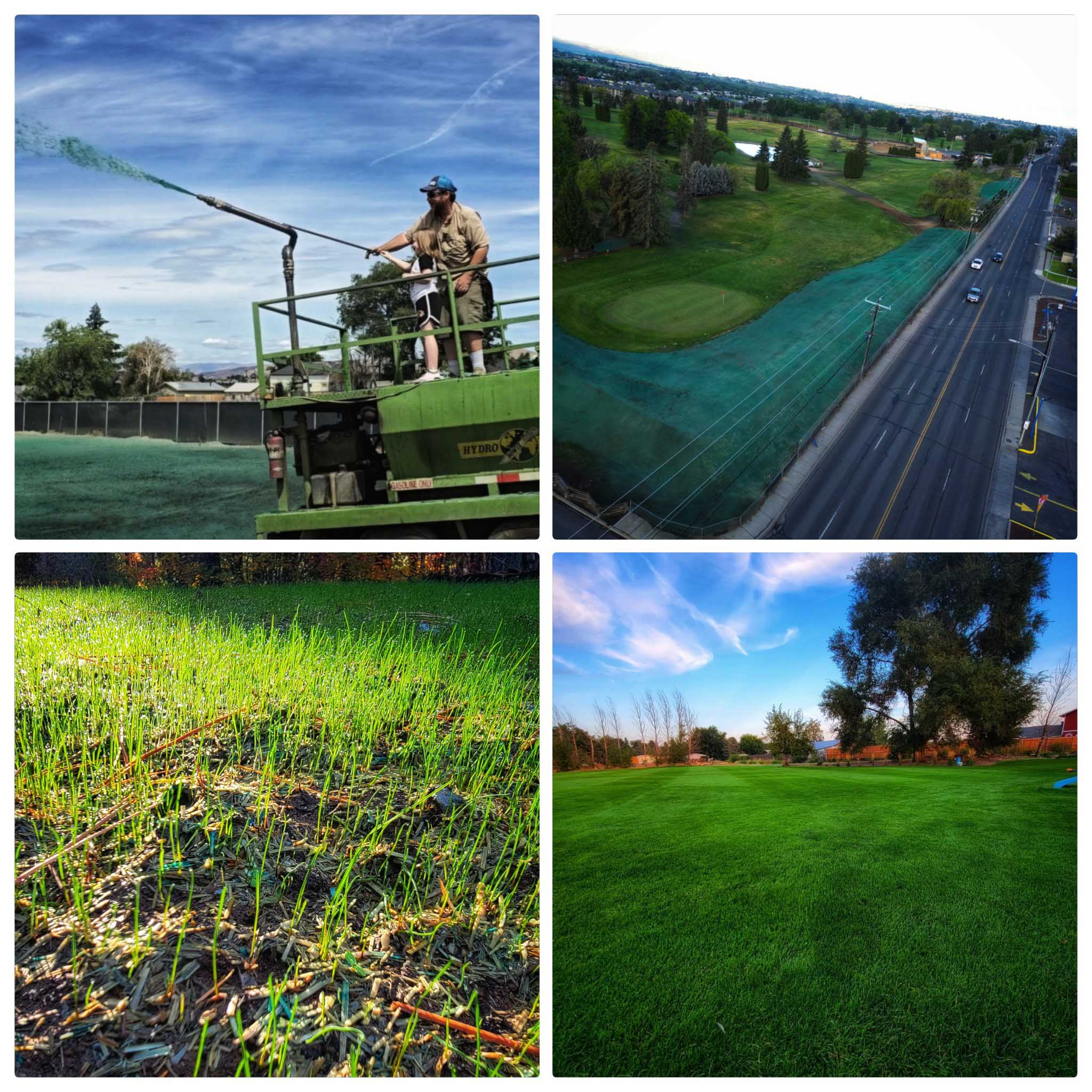 Welcome to Awesome Grass Hydroseeding LLC. Hydroseeding is the name of the game when it comes to Awesome Grass. It is our primary focus as a company to give you, the consumer, the best we have to offer: from a superior product, to the comprehensive after care programs, and the resources to solve any questions you may have. For most home owners, this is their first time installing a lawn and it can seem overwhelming at first. We are here to help with the information on our website, direct phone conversations and onsite consultations. With Awesome Grass Hydroseeding, you can expect that the person who is going to seed your lawn is not just some person who works for the company, and maybe yesterday was mowing lawns or trimming bushes. With Awesome Grass, the spray tech that seeds your lawn is the same person you talked with on the phone prior to application, and the same person will help you with any questions you might have. His name is Mike Voss and his Father " the old man" Mike Voss have been Hydroseeding In the Yakima Valley Since 1999. Together they have seeded countless lawns, schools, parks and sport fields using the best quality seed available. Mike & Mike look forward to meeting you and talking about some Awesome Grass!






Awesome Grass Hydroseeding is a family owned business located in Terrace Heights - Yakima WA.


We provide hydroseeding services to: Ellensburg, Cle Elum/Roslyn, Yakima, Sunnyside, Grandview, Prosser and most of Eastern Washington. Residential, commercial, federal and local municipalities.


Please feel free to explore our site and see all that we have to offer.